SOWOS 10 - 10th International Symposium on Treatment of Wastewater and Waste on Ships, November 15th, 2016 in Hamburg
Introduction
10 Years SOWOS – International Symposium on Treatment of Wastewater and Waste on Ships
On November 15th, 2016 the annual international SOWOS Symposium on ship emissions in Hamburg took place for the tenth time. SOWOS is organized by Development and Assessment Institute in Waste Water Technology at RWTH-Aachen University (PIA), Ship Safety Division (BG Verkehr) and German Shipowners' Association (VDR).
What started in 2007 as national event "Erster Sprechtag Abwasserentsorgung in der Seeschifffahrt", quickly developed to an internationally recognized special event. Beside the classic topic "waste water on ships", the focus was expanded to other current topics like treatment of ballast water and exhaust gas emissions. Since the beginning of SOWOS higher standards on marine environmental and climate protection entered into force. International professional exchange and sharing expertise helps facing those environmental requirements and challenges.
The strong international interest in this event over the years has shown how important the issues of marine environmental protection are. The special event offers a platform for information and discussion to all participants like authorities, certification bodies, manufacturers, shipowners, shipyards and research institutions.
SOWOS 10's main topics were the implementation of the MARPOL Annex IV special area requirements in the Baltic Sea and measures for the reduction of sulfur emissions from ships.
MARPOL Annex IV Special Area Baltic Sea
In 2013 the Baltic Sea was designated as first special area under MARPOL Annex IV. In order to reduce the input of nutrients to the Baltic Sea mandatory limits for the discharge of phosphorus and nitrogen have been introduced. During type approval sewage treatment plants have to comply with the following effluent standards:
- Phosphorus: 1.0 mg/l or 80 per cent reduction
- Nitrogen: 20 mg/l or 70 per cent reduction.
Alternatively, sewage from passenger ships may be discharged to reception facilities in ports. The status as a special area has now also become fully effective after all states bordering the Baltic Sea have reported to the IMO that sufficient reception facilities for sewage from passenger ships are available in their ports.
Reduction of sulfur emissions
The North and Baltic Sea have been designated Sulphur Emission Control Areas, so-called SECAs, by the IMO. In these areas the sulfur content in ship fuel must not exceed 0.1%. The aims of this requirement are to lower sulfur emissions by marine traffic and improve the quality of the air in the ports and in the territorial seas. Outside of the European and North American Control Areas the current limit is still 3.5%. This limit will be reduced to 0.5% by 2020 or 2025 at the latest. An alternative to fuels with low sulfur content are Exhaust Gas Cleaning Systems (EGCS), so called scrubbers. In these units, the sulfur compounds are usually washed out by salt water or fresh water with sodium hydroxide.
SOWOS 10's Topics
MARPOL Annex IV Special Area Baltic Sea
Port reception facilities
Scrubber residues
Sulfur emissions by exhaust gases
Official Language
The official language of the conference is English and is used in all correspondence, presentations and publications.
Contact:
E-Mail: This email address is being protected from spambots. You need JavaScript enabled to view it.
Phone: +49 241 750 82 15
Fax: +49 241 750 82 29
In accordance with: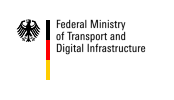 Media Partner:
Supported by: